The most efficient way to run your business WITHOUT spending all your time on your laptop, using the Simple Systems Framework
Work on just ONE Simple System each day for 10 minutes
and find an extra 45 minutes for yourself!
If I did it, so can you.
The most efficient way to run your business WITHOUT spending all your time on your laptop, using the Simple Systems Framework
Work on just ONE Simple System each day for 10 minutes
and find an extra 45 minutes for yourself!
If I did it, so can you.
Did you know that 80% of new businesses fail in the first 12 months of operation?
You're an entrepreneur who's passionate about the work you do.
You want to help people be better versions of themselves – healthier, fitter, more confident, better parents.
You've been told you need to set up systems in your business, to make everything easier and give you more time to spend with your clients, which is where the money is.
But you have no idea where to start, or even what a system is!
You're not naturally organised.
You hate being tied down to a list of 'do this, then this, then this.'
But you can see the possibilities that come from being more organised and on top of things.
You try to be more organised.
You try making lists.
You try following someone else's systems for a while.
You fail miserably.
None of these give you more time.
None of these let you help more people.
And, you can't get the hang of the whiz-bang systems you're trying to follow.
So you try some more.
You hire an assistant. You're sure this will give you the free time you crave!
But this fails too.
You spend more time emailing your assistant than helping your people.
Or, you don't even know what to have her do for you.
And you sit there.
Wondering: how does everyone else do it? The ones who have thousands of followers on FB & Insta, with loads of clients and awesome testimonials on their websites?
Pondering: what can I do to have more time to help more people?
Grappling with the possibility that you can't handle this whole biz journey anyway
Puzzling over what else you can do to find more time in your day
Doubting you'll ever get it all together and have a successful business in the long run
While others…
Effortlessly serve hundreds of clients or customers
Show off their carefree life on Instagram
Keep coming up with new products & services that people love
All because they have systems to help them!
You don't need to do this anymore!
I've written an ebook that takes away:
The need to spend all your free time on your laptop with the fan burning your leg

The problem of having too much to do and not enough time to do it all

The struggle with coming up with systems that work for YOU and your unique business & personality
It literally & truly takes you from mountains of business admin to an empty to-do list in as little as ten minutes, and without the need to spend hundreds of dollars on an assistant.
Does this sound familiar?
You constantly feel like you've hitched a ride on a ship with Infinite Improbability Drive and have no idea where you're going or what's going to happen next. And the ship's computer can't even make a decent cup of tea to help you cope.
You wake up tired every morning, because you stayed up too late the night before trying to finish up some work. Usually the kids wake up before you do, and the first sound you hear in the morning is them fighting outside your bedroom door. You feed the kids, get them off to school (or start the school day at home).
Your every waking moment is occupied by housework, kids, or business. The only time you get a minute to yourself is when you go to the toilet – ah, but that's not really time alone, because the toddler follows you to see what you're doing. The dishes are piling up, the laundry room looks like an explosion at Ikea, and it's been weeks since you got to go out with your girlfriends.
You finally get the kids off to bed, and hide out in your office to finish up the work you didn't get done earlier, while your husband sits in the lounge feeling ignored.
By the time you fall into bed at night – or in the wee hours of the morning – you're too wired to fall asleep because you're thinking about all the things you have to do tomorrow.
I'm a busy mum too and I know what it's like having a to-do list that feels like it never ends
My name is Mel, and I'm a busy mum entrepreneur like you.
I've been doing the whole mumpreneur thing since 2008, when my firstborn was a year old.
I used to be overwhelmed with juggling my biz, family, and social commitments. (And sometimes I still am!)
Now I know that if I find myself stressing about something, I can find a system to make it easier.
So far, just from the systems in my ebook, I've found an extra 45 minutes a day when I can do whatever I want!
Now, not only do I use these systems myself, I also set them up for my clients.
How will your life change if this problem was gone forever?
An extra 45 minutes every day? How would YOU use it?
Sleep in
Have breakfast at Milliway's
Meet with one extra client
Take your kids to the park
Watching your favourite Netflix show before bed
Go to bed earlier
Piece of Cake: 42 Simple Systems For Your Business
This is what's included in this life-changing ebook:
Preliminaries: Systems to get you started so that the rest of the book makes sense!
Online presence: Systems to get your website working in the background, so that you can spend more time on the couch with some chocolate and your Netflix queue
Customer service: Systems to help you keep track of customers, so you can serve more people more efficiently
Finances: Systems to keep track of your money, so that you have more time to make it in the first place!
Products & services: Systems to help you create, manage, and remove products, so that you spend less time worrying about stock levels and more time with your kids
Content: Systems for coming up with and publishing content, so that you don't have to scribble out a blog post at the last minute
Outsourcing & delegating: Systems to help you decide what to delegate, so you're not spending money in the wrong place
Bonus 1: Bonus chapter on working around kids
BONUS CHAPTER! Systems to help you work at home when you have small (or homeschooled) children, so you don't have to feel like you're the rope in a game of tug-of-war
Bonus 2: Planning package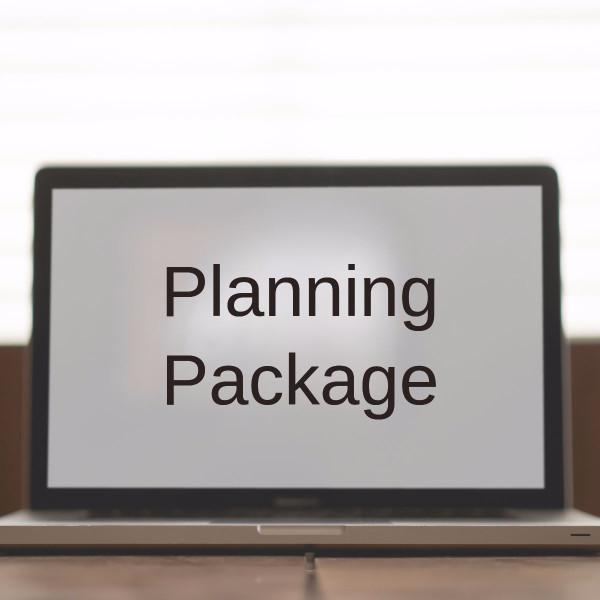 Holiday checklist. How to prepare your business when you'll be away for a while, so that you can go on holiday, have a baby, or just have a break at home without stressing that you're losing income.
Pricing spreadsheet. Work out pricing for your physical items so that you actually make money.
Value: $10
Wouldn't it be hoopy if this was your normal day?
You feel like the president of the galaxy, and everything just works out for you.
You wake up feeling alert and excited about the day ahead. You're up before the kids are, which gives you a chance to have a cuppa by yourself before the day begins in earnest. The kids get up, and you feed them & get them off to school. You don't stress about the housework, because you have a system now for all of it getting done.
You effortlessly get through your emails, work for clients, and pack your orders in a fraction of the time it used to take you. You meet up with a couple friends for lunch, and the Paypal app on your phone goes off to let you know you've been paid for an order off your website!
You pick up the kids after school and declare it Family Movie Night. You order the pizza, pick out a movie, and hang out in the lounge in your PJ's all evening.
After the kids are in bed, you cuddle on the couch with your husband to watch a favourite show & throw back a couple of Pan Galactic Gargle Blasters, or you both to go bed early and – well, let's leave that part private, shall we?
Total value of the ebook and all bonuses: $39
You get all this for just USD $29!
Piece of Cake: 42 Simple Systems For Your Business
The most efficient way to run your business without spending all your time on your laptop, using the Simple Systems framework.
Bonus chapter on working around kids
So you can work at home when you have small (or homeschooled) children without feeling like you're the rope in a game of tug-of-war
Planning package - checklists & spreadsheet
So you can protect your business from hackers and loss of income
FREQUENTLY ASKED QUESTIONS
Q. How can I set up systems when I can't even go to the toilet by myself?
A. Almost all of the systems in this ebook take ten minutes or less. You can easily get through one a day during nap time, or at night after the kids are in bed.
Q. Do I have to use all 42 systems?
A. Nope! In fact, I'd be really surprised if you do. Just pick the ones relevant to your business, and leave the rest alone.
Q. What if I don't learn anything new from this book?
A. No worries. Simply email me with in 7 days of purchasing, and I'll refund your money. No questions asked!
WHY YOU SHOULD BELIEVE THE HYPE
You get all this for just USD $29!
Piece of Cake: 42 Simple Systems For Your Business
The most efficient way to run your business without spending all your time on your laptop, using the Simple Systems framework.
Bonus chapter on working around kids
So you can work at home when you have small (or homeschooled) children without feeling like you're the rope in a game of tug-of-war
Planning package - checklists & spreadsheet
So you can protect your business from hackers and loss of income
COPYRIGHT © 2017 Easily Sorted. ALL RIGHTS RESERVED